Apartment in Marbella Ciudad 163869
For sale 3 bed apartment on the seafront with 3 bedrooms and 2 bathrooms, look spectacular views of the Mediterranean Sea. Enjoy this exceptional apartment due to the situation it has in a unique place, next to Puerto de la Bajadilla and with access to the best beaches with a promenade ideal for walking, doing outdoor activities very comfortably, or even eating fresh fish by the sea. It is a very bright and cozy apartment throughout the day, with 3 bedrooms and 2 bathrooms at your disposal, distributed with great privacy, with an entrance hall that invites you to enter the independent kitchen and see the spectacular views of the Mediterranean sea while you make a coffee. The dining room is oriented to the south with an ideal terrace overlooking the port of La Bajadilla with fishing boats that give a place of fishing tradition its own life, and another terrace with views of the Marbella mountain with more typical sunset light . The 3 bedrooms are spacious, the main bedroom being the protagonist thanks to the impressive sea views it has, and the excellent available space, in addition to having its own bathroom en suite and a private covered terrace. The building is located in a strategic place, in a perfect state of maintenance and conservation, low-rise with common areas and well-kept gardens, with the possibility of access for the disabled, with a parking space included in the price. It is surrounded by services that will make your life more comfortable, and also safer, being close to Hospital Quirón and various health and beauty centers, business centers, restaurants and local shops within walking distance of your home. It has very good access to the main roads of the city to move comfortably both on foot and by vehicle. It is important to note that it is within the port remodeling plan projected for the future development of this luxury area, and you have the opportunity to benefit from those investments around you, in addition to having your investment insured with the shortage of houses facing the sea that there are in this area.

Afspraak maken
Print info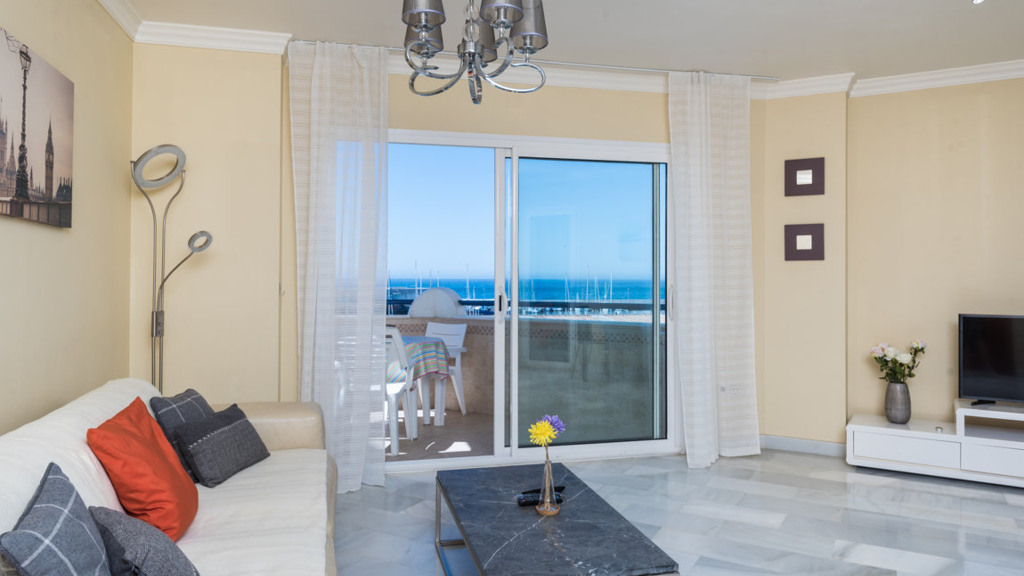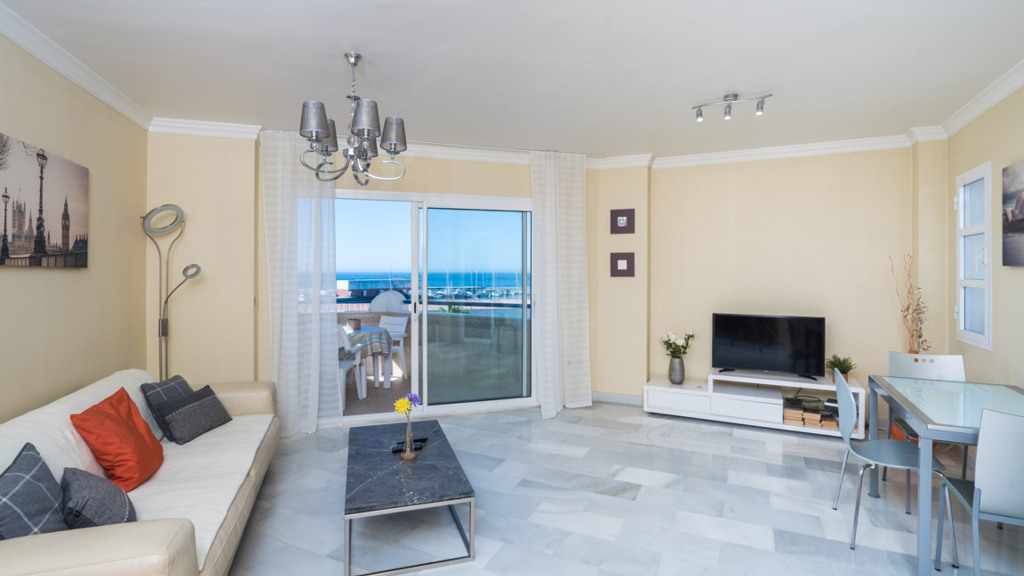 Financieel
Prijs*: 599.000 EUR
Onder BTW stelsel: Niet onder BTW
* Deze prijs is een richtprijs. De verkoper zal beslissen welk bod hij/zij aanvaardt. Deze prijs kan niet als bindend gelden voor de verkoper. Meer info vindt u hier.
Gebouw
Bewoonbare oppervlakte: 144 m²
AireAcondicionado: Tulipas individuales
Calefaccion: A/A Frio - Calor
ExteriorInterior: Exterior
TipoOrientacion: Sur
TipoCocina: Independiente
Luminosidad: Muy Luminoso
TipoPortero: Automático/Fisico
Conservacion: Muy Buena
Terraza: 10,00
Ascensor: Sí
Jardin: Sí
Indeling
Slaapkamers: 3
Badkamers: 2
De vraag-/richtprijs die we hanteren wordt beschouwd als uitnodiging tot onderhandeling ten aanzien van kandidaat-kopers. De kandidaat-koper is vrij om een bod te plaatsen dat lager, gelijk aan of hoger is dan de prijs die vermeld wordt in de publiciteit. De verkoper beslist welk bod hij/zij aanvaardt en dit hoeft niet het hoogste bod te zijn. De prijs die we in onze publiciteit vermelden kan daarom geenszins als bindend gelden voor de verkoper.
Interesse? Contacteer uw makelaar.